Blog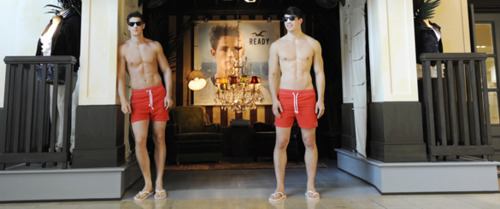 I walked into a clothes shop called Hollister yesterday in the Dundrum Shopping Centre. I had heard about the hype surrounding the shop when it opened and on further reading, realised that this shop doesn't really cater for the likes of me.  To my eyes, it reads very much like Abercrombie and Fitch, which probably makes me even more uncool. Anyway, in the middle of the shopping centre stood a shop front, which looked like a cross between a beach hut and a Chinese restaurant, and there was no evidence of a sign to let me know if it were either. I walked in to be greeted by a less attractive version of what greets you in an Abercrombie and Fitch store.  Except for this, it was identical: loud dance music, too dark to see the clothes and thousands of teenagers. I walked out and the greeter bid me adieu - I'm certain she had no...
I've been with Airtricity since May 2010 when I switched from ESB for my electricity. With the service I saved about €12 per month so when I was offered to switch from Bord Gas in January this year, I jumped at the chance to save again.  Unfortunately, it didn't work out that way. Thanks to online banking I could see that Airtricity were not saving me any money. In fact, my bills were higher that they used to be.  The following are the totals I spent on Gas and Electricity for the same period: January to June 2010 (with Bord Gas and Airtricity): €892 January to June 2011 (with Airtricity): €946 Granted, it's only €50 or so, but we were promised savings.  More worryingly for me was that my last 3 bills from Airtricity were €286, €284 and €245.  The first two I wasn't too surprised about due to the cold...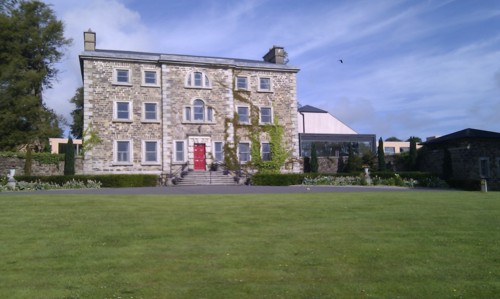 There's really no way of saying that I stayed in the Monart without sounding pretentious. Since we started our jobs as principals, once a term, Rozz and I treat ourselves to one or two nights in a posh hotel to get away from it all.  We generally find a deal on the web for a random fancy hotel and head off for some spa therapy.  We've stayed in some great places. I can highly recommend the Killinard near Portarlington, the G Hotel in Galway and the Dylan in Dublin.  However, we saved our biggest treat of all til the end of this school year for the Monart. I was incredibly run down at the end of this year.  My immune system was beginning to give into a cold and I needed serious recovery time to gain back the lack of sleep I had had over June. A few hours in a sauna, steam room and a long relaxing massage followed by a nice meal and...