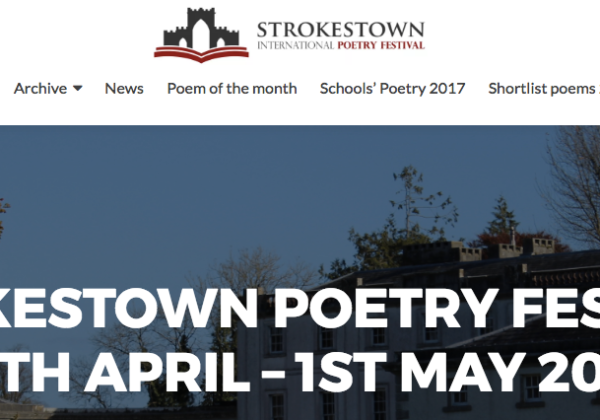 I'm delighted to have been shortlisted for the Strokestown Poetry Competition and as part of this, I'm been given a 15 minute slot on Saturday to read some of my poetry. I'm going to read from 
Jewtown
and might try out one or two that I don't usually read. My shortlisted poem is called
Conception
and I wrote it about a year ago after putting away some of Emrys' baby things into the attic.
You can read it here
. I'm also looking forward to seeing some poetry especially Doireann NíGríofa's interview with Paddy Bushe and I also hope to see James Harpur's talk on the history of poetry.